Isaiah 28:16 Therefore the Lord God said:
"Look, I have laid a stone in Zion,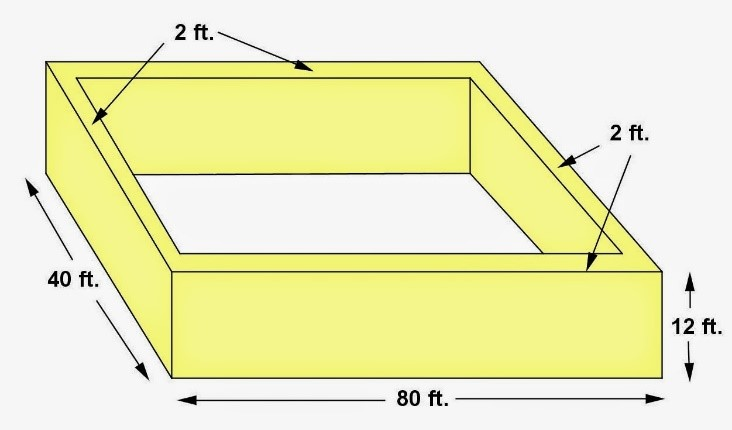 a tested stone,
a precious cornerstone, a sure foundation;
the one who believes will be unshakable. (HCSB)
Face it, life is unstable. We wake up every day not knowing what will cross our paths. We have hopes, expectations and plans, but all it takes is a dash of the unexpected to tip the scales and slide us towards chaos.
We need the Messiah to be our Rock and our sure Foundation. We need a place to anchor our lives so we can function while this fallen world spirals around us—an inexorable whirlpool down to death and destruction.
When Simeon said God's salvation had been prepared, the word 'prepared' could focus on what was needed to make ready a sacrifice. Or it could be used as a builder's term about getting the pieces ready to fit together for a building.
In Matthew 7 and Luke 6 we hear the parable of the house built on the rock versus the one built on sand. Jesus alludes to the prophecy above in the comparison and refers to himself, the Word of God, as that rock and sure foundation. Sinking the structure of our life into Christ will keep us together to weather the storms of life.
The apostle Paul took this even further. In Ephesians, chapter 2, he talks about the Christian community as a holy building. This building has Jesus as the cornerstone and has been added to over the years by the patriarchs, the saints, those who looked forward to his coming (like Simeon), and the apostles. The faith of each believer adds to it. Eventually, the sure foundation will create a holy sanctuary for the Lord.
This is one of those mysteries. We become part of a building, we become the bride, yet we remain the church. Only the future will show us how God weaves all these things together.
But together or apart, we need Jesus as our foundation. We need the solid rock to stand upon. We need a place to say, here I rest; I can do nothing more or less.
Standing on the solid rock, simply being, listening to the voice of the Spirit and living for God is enough. We often try to add to that. To do more and be more. But a well-constructed building just is. Once built, the work is done.
And with that, may we be content.