Psalm 138:1-3 I will praise You with my whole heart;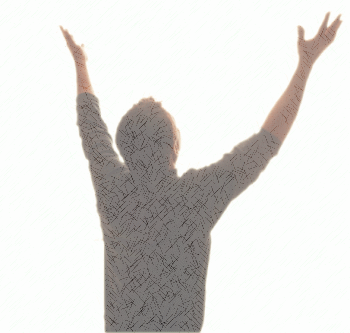 Before the gods I will sing praises to You.
I will worship toward Your holy temple,
And praise Your name
For Your lovingkindness and Your truth;
For You have magnified Your word above all Your name.
In the day when I cried out, You answered me,
And made me bold with strength in my soul.
Tomorrow, I will resume the prophecies and references of Jesus as the Lamb. But as today is Thanksgiving in the U.S., I thought I should digress and focus on what made Simeon such a wonderful servant of God.
He was a man of gratitude.
While the gospel of Luke never says out and out that Simeon was grateful, the context screams the fact. Let's review what those ten verses have to say about Simeon's attitude.
He was righteous and devout. You can't be righteous without being right with God. And being right with God means recognizing his daily gift. "This is the day that the Lord has made… I will rejoice and be glad in it."
He looked forward to the Messiah. He wasn't looking back to Abraham or relying on Moses' leadership or the history of the twelve tribes. He looked forward to a gift that only God could provide. And he lived in grateful expectation that the gift would come.
The Holy Spirit was upon him and he let himself be guided by the Holy Spirit. Living that close to God's Spirit helped him to see God's wonder on a regular basis. Often the best gratitude starts with recognizing God for who He is and what He does.
Simeon lived faithfully expecting God to fulfill His promise to him. He would see the Messiah! Not just in the heavenly realm, but on Earth during his physical life.
As soon as he saw the baby Jesus, he praised and thanked God. It didn't take a moment for him to think about it. That was how he lived.
Then he blessed Mary and Joseph. He passed on the blessings and the joy he had in the Lord. He didn't just keep what God gave him to himself. He made sure they knew it as well. Simeon gave them information that amazed them and details that Mary would treasure in her heart for years—long after Simeon's physical form had left this world.
Simeon lived a grateful life because he lived close to God. May that be said of us as well.