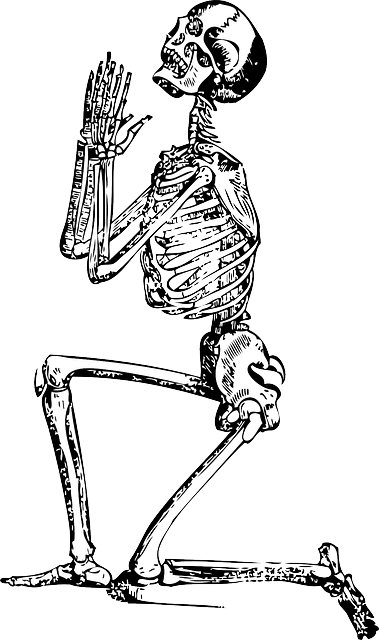 OK, I'm doing it again. I missed yesterday because of a headache. So all of you on the e-mail will get three tomorrow. Sorry about that!
Psalm 34: 19 Many are the afflictions of the righteous,
But the Lord delivers him out of them all.
20 He guards all his bones;
Not one of them is broken.
Yes, God mentioned that the Righteous One's bones will never be broken this third time.
When I teach writing, we talk about something called the 'rule of three'. Whenever you want to make a solid argument, you address it in three different ways. In this manner, you make sure of two things: 1) that your audience gets what you are trying to say, and, 2) you have the best chance of convincing your audience that you have justification for your point of view.
In other words, you say it, you say it again, and you say what you said.
Test coaches advise college-bound students to use this approach, too. There's a good reason. It works.
Don't you think God knows how we need repetition to realize he means what he says?
In this verse, it not only says that God will ensure that the righteous one doesn't have a bone broken, but that he guards each bone.
That's a lot of guarding. There are over two hundred bones in the human body. Some of the small ones can be broken or cracked without the person even knowing it.
But Jesus endured torture and the most painful death imaginable without a single one breaking.
Do you have any idea how naturally impossible that is?
Once again, God is demonstrating that nothing, absolutely nothing, is beyond his control. He can keep all of the bones of his Son intact even while Jesus' body is broken for us as bread.